RND-SPS-DUAL-PHONE and RND-SPS-DUAL-PHONE-B
The slide out holders on the sides of our top selling wall charger actually pull open to the side to provide more space to fit your phone with its case on.
Just pull them down to rotate them open from a closed position, and then pull the sliders out horizontally to make them wider.
These sliders fit just about every phone and case out there!
It will not fit a lot of the Samsung Note Phones even without a case, and will fit the iPhone 6 Plus but only with a very thin case on.
Please note: The holder work best with phones that have the cable port at the bottom.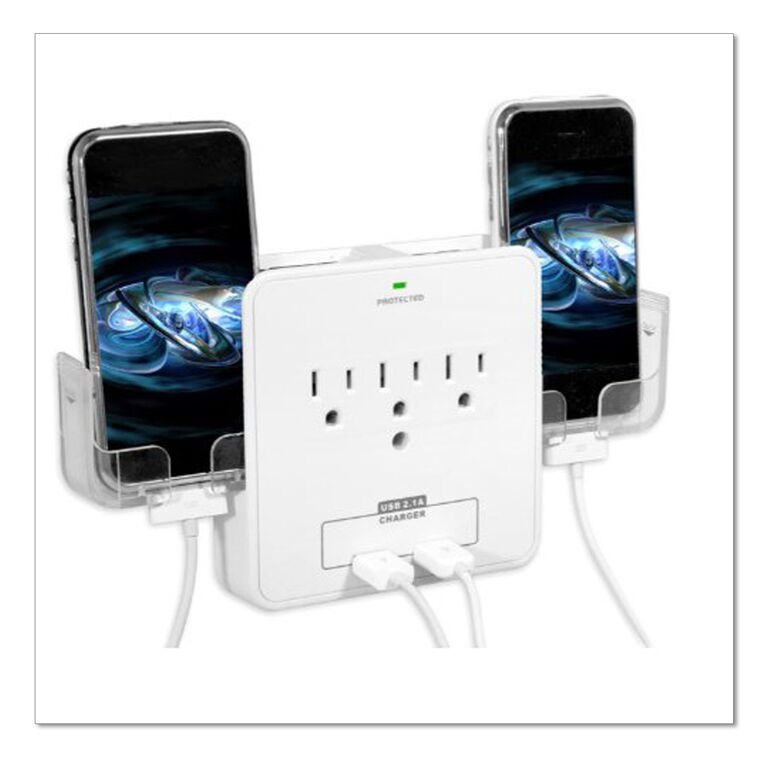 We also recommend using our Tablet wall charger in place of this Dual Phone Wall Charger if your phone is too large to fit in the slide-out holders.